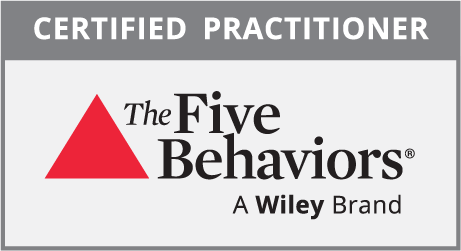 "The Five Behaviors of a Cohesive Team" is a trademark of John Wiley & Sons, Inc. or its affiliated companies.

Five Behaviors™Team Development & Five Behaviors™ Personal Development
Discover The Ultimate Competitive Advantage — Teamwork!
THE FIVE BEHAVIORS OF A COHESIVE TEAM™ is an assessment-based learning experience that helps individuals and organizations reveal what it takes to build a truly cohesive and effective team. Powered by Everything DiSC®, the profile helps participants understand their own DiSC® styles. Bringing together everyone's personalities and preferences to form a unified, productive team takes work, but the payoff is significant.
---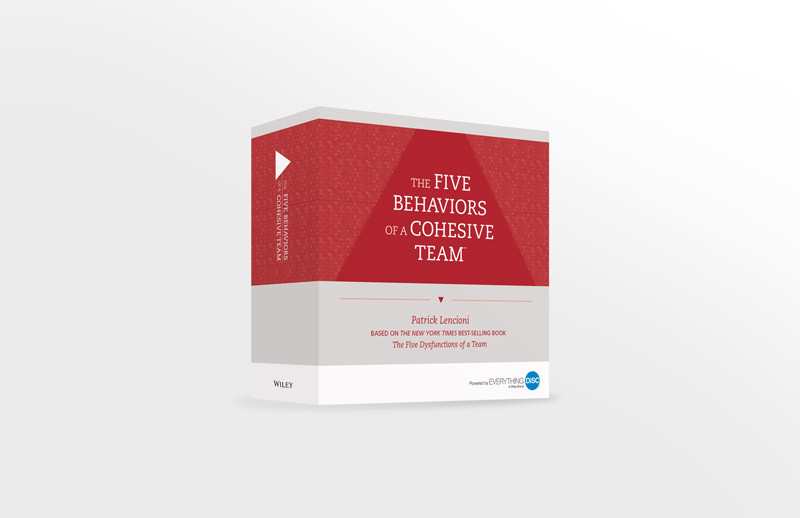 This kit includes a USB drive installed with a Facilitator's Guide, which includes scripted sessions and experiential activities; presentation materials; handouts; PowerPoint slides with 40+ minutes of video; and sample reports to help facilitators prepare for team sessions.
US $1,495.00
---
Promotional Videos
| | |
| --- | --- |
| Partick Lencioni on Teamwork | The Five Behaviors of a Cohesive Team Model |
| Trust The Wrong Way | Trust The Right Way |
| Patrick Lencioni on Trust | Orientation Video |