The Five Behaviors™ Team Development Facilitation Kit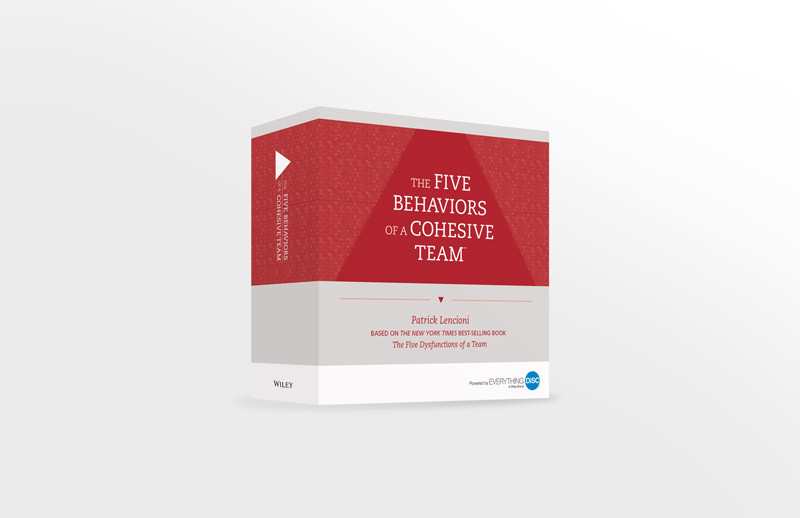 US $1,495.00
Everything you need to successfully facilitate The Five Behaviors of a Cohesive Team sessions. This kit includes a USB drive installed with a Facilitator's Guide, which includes scripted sessions and experiential activities; presentation materials; handouts; PowerPoint slides with 40+ minutes of video; and sample reports to help facilitators prepare for team sessions. Also included are audio podcasts that allow you to listen to insights on each of the five behaviors, the team profile, and the Annotated Team Report.
Pick and choose from a menu of informative, engaging, and memorable videos. You can use them as stand-alone footage or integrate them into an existing or customized presentation. Choose from engaging classroom style video shorts featuring Patrick Lencioni, video reenactments of modern workplace scenarios that most teams will recognize, and videos with additional tips, stories, and guidance to help facilitators better understand the five behaviors and how to work with team leaders. An optional orientation video is also available for participants to view before taking the assessment.
"The Five Behaviors of a Cohesive Team" is a trademark of John Wiley & Sons, Inc. or its affiliated companies.
Any questions?
Please use the following form to request information or place an order.  We will contact you regarding payment.  Thank you!