The Five Behaviors™ Team Profile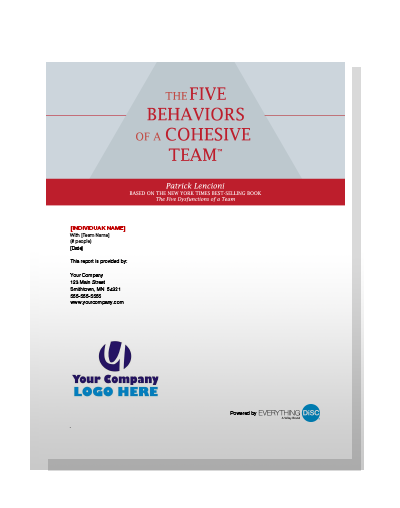 US $189.00
A comprehensive, highly personalized, and accessible 36-page illustrated report that allows each person on the team, and the team as a whole, to understand how they scored on the assessment and how to interpret their individual and team results. The profile includes an introduction, a section devoted to each of the five behaviors, a summary of the team's strengths and challenges, tips and suggestions, and a roadmap to help teams create an action plan based on their results.
"The Five Behaviors of a Cohesive Team" is a trademark of John Wiley & Sons, Inc. or its affiliated companies.
Any questions?
Please use the following form to request information or place an order.  We will contact you regarding payment.  Thank you!