Everything DiSC® Comparison Reports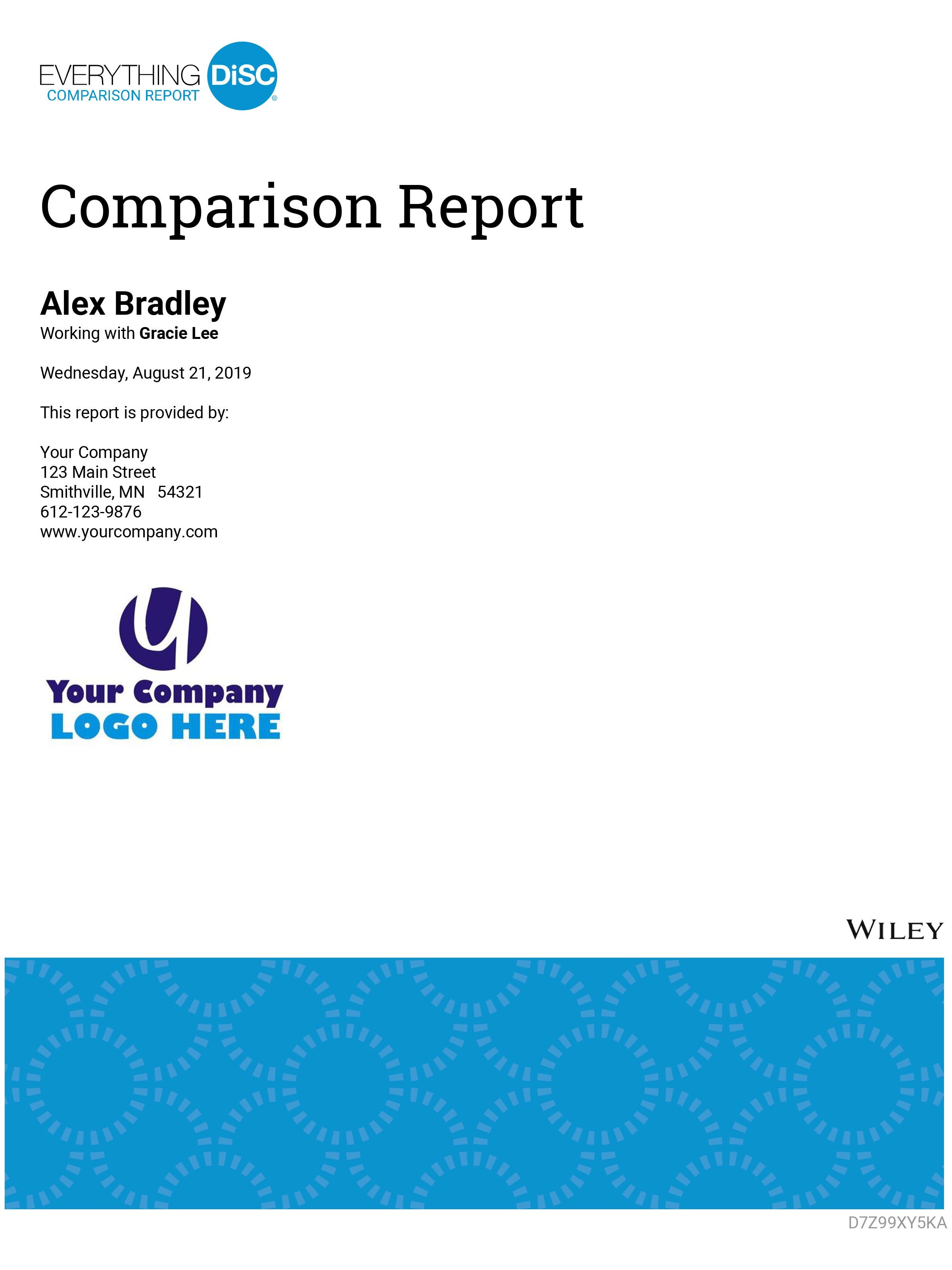 US $0.00
Everything DiSC® Comparison Reports are follow-up reports that can be created for any two participants to illustrate their similarities and differences. The research-validated Comparison Report helps to build better relationships and makes training stick. And participants get unlimited access—at no additional charge.
Works for all Everything DiSC programs including Sales, 363 for Leaders, Management, Workplace and Work of Leaders, allowing you to create reports for coworkers and for managers and their direct reports.
"Everything DiSC" is a registered trademark of John Wiley & Sons, Inc. or its affiliated companies.
Any questions?
Please use the following form to request information or place an order.  We will contact you regarding payment.  Thank you!